Awesome Open Source Blogging Platform - Write, design, promote, and engage
Express yourself with the ERP blogging platform for businesses. Write beautiful blog posts, engage with visitors, translate content, and moderate social media platforms. This great tool will efficiently reference your blog posts in Google and translate them into multiple languages in just a few clicks.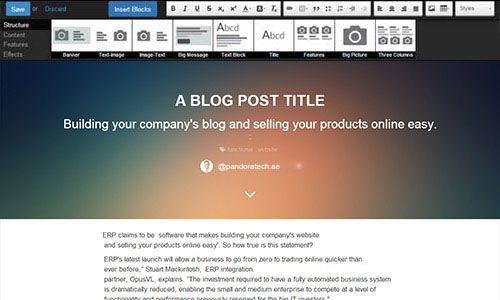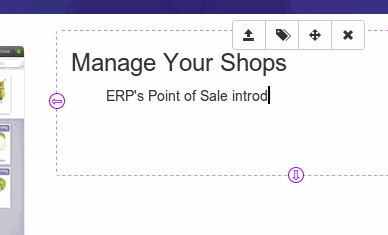 Write Beautiful Blog Posts - Attract more leads with a winning content marketing strategy
Our well-designed 'Building Blocks' with their simple drag and drop system can be used to create beautiful blog posts that perfectly integrate images, videos, call-to-actions, quotes, banners, etc. With our unique 'edit inline' approach, you don't need to be a designer to create awesome, good-looking content for your sites. Each blog post will look like it's been designed by a professional designer.
Tweet & Comment
Thanks to our amazing new features, your visitors are able to "tweet" parts of the blog post simply by selecting the sentence they want to share. Commenting on the chosen part of the blog can be also done directly on the website. Interacting with your visitors has never been easier!